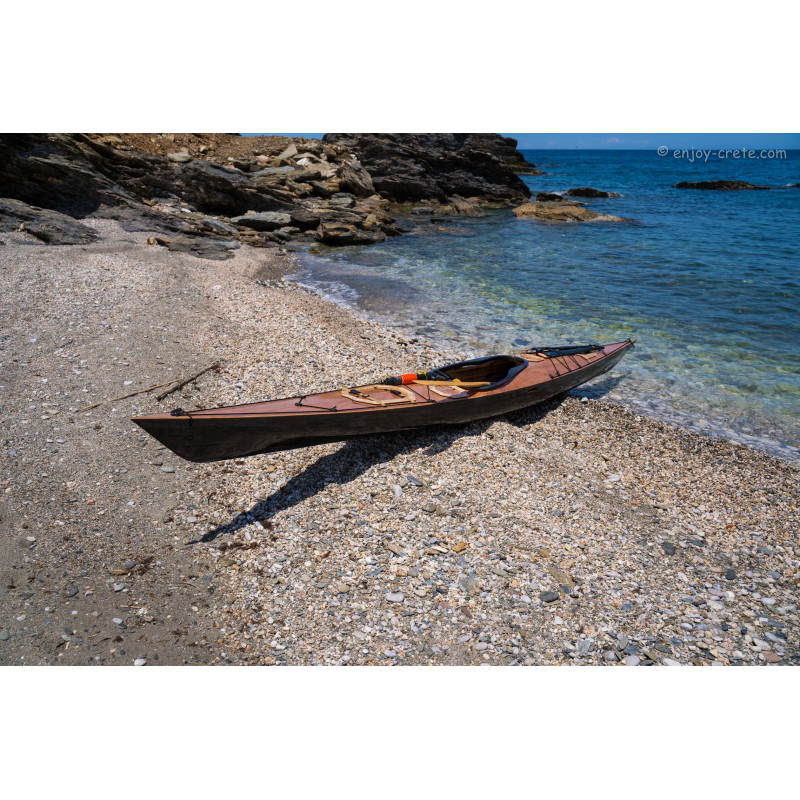  
CNC Vember Expedition High Volume
The Vember Expedition extends the length by 10% compared to the smaller Vember sea kayak to 5.35m (17.53 feet), while maintaining the same beam and stability characteristics. The construction follows the Vember Build Manual, but with the transverse temporary forms spaced at 330mm rather than 300mm.
Security policy
(edit with the Customer Reassurance module)
Delivery policy
(edit with the Customer Reassurance module)
Return policy
(edit with the Customer Reassurance module)
We kept from drawings only of the hull; the whole deck, fittings, skeg etc are all custom and come from over 15 years of experience testing new boats (paddled more than 80 different sea kayak designs). 
The result is a superb boat to handle in nearly all conditions; from rough water to flat this is a very stable and super manoeuvrable boat.
The deck has been altered completely to allow taller paddlers. The HV version can fit kayakers up to 2 meters tall and 48 shoe size. The load capacity also increased a lot as we modified the deck and has nearly 30% more storage than the normal Vember Expedition.
A 4th hatch has been added. On this particular model, we used custom hatches (wooden) that give a really unique design. It comes however with a higher cost as only to build the hatches it took us a week (working full time). We can build the boat with normal Kajaksport hatches at a reduced cost of 200€. Just get in touch with us.


Data sheet
Height

36 cm

Width

54 cm

Weight

20 kg

Material

Wood

Adjustable seat

Yes

Haches

4

Length

5.35 meters

Best use

All around
No customer reviews for the moment.